Editorial Reviews. smigabovgrisus.ga Review. What are the most important things in your life? First Things First - site edition by Stephen R. Covey, A. Roger Merrill, Rebecca R. Merrill. Download it once and read it on your site device, PC. The New York Times–bestselling time management book from the author of The 7 Habits of Highly Effective People. Stephen R. Covey's *First Things First *is the gold standard for time management books. *First Things First: The Interactive Edition *takes Dr. Covey's philosophy and. Read "First Things First" by Stephen R. Covey available from Rakuten Kobo. Sign up today and get £3 off your first download. The New York Times–bestselling.
| | |
| --- | --- |
| Author: | CALEB VARRELMAN |
| Language: | English, German, Arabic |
| Country: | Palau |
| Genre: | Art |
| Pages: | 175 |
| Published (Last): | 19.05.2016 |
| ISBN: | 294-9-56910-655-2 |
| ePub File Size: | 25.47 MB |
| PDF File Size: | 10.55 MB |
| Distribution: | Free* [*Registration Required] |
| Downloads: | 40433 |
| Uploaded by: | DUNG |
Time management tips: Stephen R. Covey's First Things First is the gold standard for time management books. His principle-centered approach for prioritizing . If so, First Things First can help you understand why we so often prioritize things that In First Things First, Stephen M. R. Covey advocates categorizing tasks by . As of today we have 78,, eBooks for you to download for free. Stephen R. Covey's First Things First is the gold standard for time management.
Start on. Show related SlideShares at end. WordPress Shortcode.
What is Kobo Super Points?
Published in: Full Name Comment goes here. Are you sure you want to Yes No. Be the first to like this. No Downloads. Views Total views. Actions Shares.
Embeds 0 No embeds. No notes for slide.
Paperback Brand: Description Title: First Things First Binding: Paperback Author: Covey Publisher: If you want to download this book, click link in the next page 5. Thank You For Visiting. You just clipped your first slide! Clipping is a handy way to collect important slides you want to go back to later. Roger Merrill and Rebecca R. By clicking 'Sign me up' I acknowledge that I have read and agree to the privacy policy and terms of use.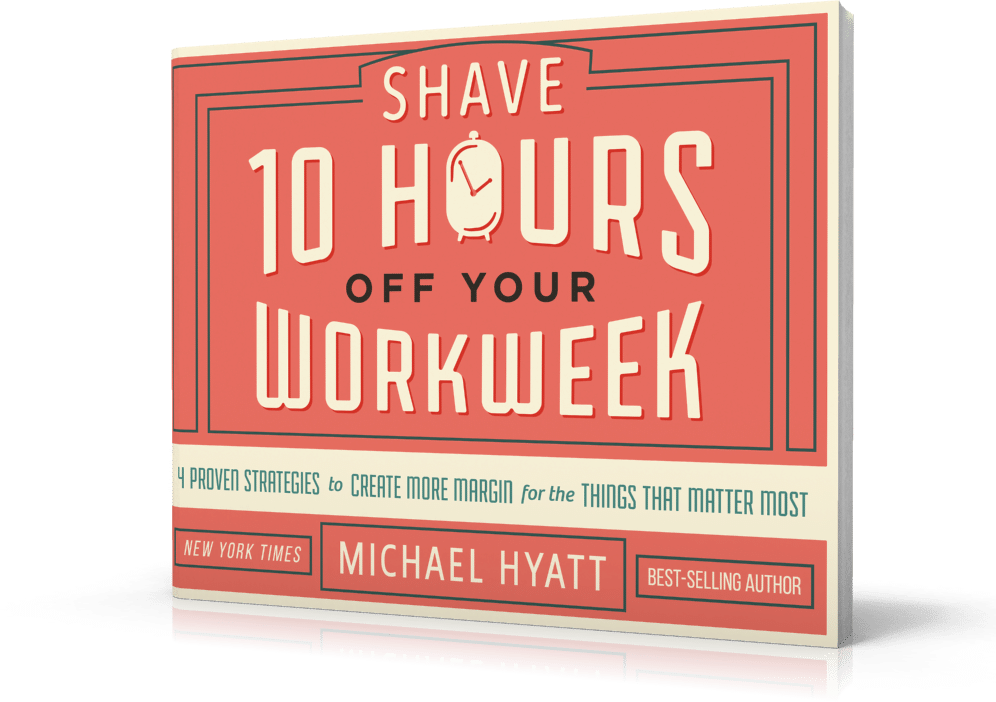 Must redeem within 90 days. See full terms and conditions and this month's choices.
Tell us what you like, so we can send you books you'll love. Sign up and get a free eBook! Trade Paperback. Price may vary by retailer.
Add to Cart Add to Cart. About The Book. Chapter 1: The enemy of the "best" is the "good," We're constantly making choices about the way we spend our rime, from the major seasons to the individual moments in out lives. We're also living with the consequences of those choices. And many of us don't like those consequences -- especially when we feel there's a gap between how we're spending our rime and what we feel is deeply important in out lives. My life is hectic!
I'm running all day -- meetings, phone calls, paperwork, appointments. I push myself to the limit, fall into bed exhausted, and get up early the next morning to do it all again. My output is tremendous; I'm getting a lot done. But I get this feeling inside sometimes, "So what? What are you doing that really counts? I feel like I'm being torn apart.
My family is important to me; so is my work. I live with constant conflict, trying to juggle the demands of both. Is it possible to be really successful -- and happy -- at the office and at home?
There is simply too little of me to go around. The board and shareholders are on me like a swarm of bees for our declining share prices. I'm constantly playing referee in turf wars between members of my executive team.
I feel tremendous pressure to be leading our organization's quality improvement initiative. On top of all this, despite our family vacations, my family has all but written me off because they never see me. I don't feel in control of my life. I try to figure out what's important and set goals to do it, but other people -- my boss, my work associates, my spouse -- continually throw wrenches into the works. What I set out to do is blocked by what other people want me to do for them.
What's important to me is getting swept away in the current of what's important to everybody else. Everyone tells me I'm highly successful, I've worked and scraped and sacrificed, and I've made it to the top. But I'm not happy. Way down inside I have this empty feeling. It's like the song says, "Is that all there is?
For every one thing I do, I can think of ten things I don't do, and it makes me feel guilty. The constant stress of trying to decide what I should do in the middle of all I could do creates a constant tension. How can I know what's most important? How can I do it? How can I enjoy it?
I feel like I have some sense of what I should do with my life. I've written down what I feel is really important and I set goals to make it happen. But somewhere between my vision and my daily action, I lose it. How can I translate what really counts into my daily life? Putting first things first is an issue at the very heart of life. Almost all of us feel torn by the things we want to do, by the demands placed on us, by the many responsibilities we have.
We all feel challenged by the day-to-day and moment-by-moment decisions we must make regarding the best use of our time. Decisions are easier when it's a question of "good" or "bad. But for most of us, the issue is not between the "good" and the "bad," but between the "good" and the "best. I knew a man who was asked to be the new dean of the College of Business of a large university. When he first arrived, he studied the situation the college faced and felt that what it needed most was money.
He recognized that he had a unique capacity to raise money, and he developed a real sense of vision about fund-raising as his primary function. This created a problem in the college because past deans had focused mainly on meeting day-to-day faculty needs.
This new dean was never there. He was running around the country trying to raise money for research, scholarships, and other endowments. But he was not attending to the day-to-day things as the previous dean had. The faculty had to work through his administrative assistant, which was demeaning to many of them who were used to working with the person at the top.
The faculty became so upset with his absence that they sent a delegation to the president of the university to demand a new dean or a fundamental change in his leadership style. The president, who knew what the dean was doing, said, "Relax. He has a good administrative assistant. Give him some more time. It wasn't long until every time they saw the dean, they would say, "Get out of here!
We don't want to see you. Go out and bring in more funds. Your administrative assistant runs this office better than anyone else. I'm sure he could have done better, but I learned a powerful lesson from him.
We need to constantly be asking ourselves, "What is needed out there, and what is my unique strength, my gift?
First Things First - ebook: pdf
He could have had a career at the university filled with many good things. But had he not discerned both the real needs and his own unique capacities, and carried out the vision he developed, he would never have achieved the best for him, the faculty, or the college.
What is "best" for you? What keeps you from giving those "best" things the rime and energy you want to give them? Are too many "good" things getting in the way? For many people, they are. And the result is the unsettling feeling that they're not putting first things first in their lives. The clock represents out commitments, appointments, schedules, goals, activities -- what we do with, and how we manage our time.
The compass represents out vision, values, principles, mission, conscience, direction -- what we feel is important and how we lead our lives. The struggle comes when we sense a gap between the clock and the compass -- when what we do doesn't contribute to what is most important in out lives.
For some of us, the pain of the gap is intense. We can't seem to walk out talk. We feel trapped, controlled by other people or situations. We're always responding to crises. We're constantly caught up in "the thick of thin things" -- putting out fires and never making time to do what we know would make a difference.
We feel as though out lives are being lived for us. For others of us, the pain is a vague discomfort.
We just can't get what we feel we should do, what we want to do, and what we actually do all together. We're caught in dilemmas. We feel so guilty over what we're not doing, we can't enjoy what we do. Some of us feel empty. We've defined happiness solely in terms of professional or financial achievement, and we find that our "success" did not bring us the satisfaction we thought it would. We've painstakingly climbed the "ladder of success" rung by rung -- the diploma, the late nights, the promotions -- only to discover as we reached the top rung that the ladder is leaning against the wrong wall.
Absorbed in the ascent, we've left a trail of shattered relationships or missed moments of deep, rich living in the wake of the intense, overfocused effort. In out race up the rungs, we simply did not take the time to do what really mattered most. Others of us feel disoriented or confused. We have no real sense of what "first things" are.
We move from one activity to another on automatic. Life is mechanical. Once in a while, we wonder if there's any meaning in our doing. Some of us know we're out of balance, but we don't have confidence in other alternatives. Or we feel the cost of change is too high. Or we're afraid to try. It's easier to just live with the imbalance. A loved one dies. Suddenly she's gone and we see the stark reality of what could have been, but wasn't, because we were too busy climbing the "ladder of success" to cherish and nurture a deeply satisfying relationship.
We may find out our teenage son is on drugs. Pictures flood out minds -- times we could have spent through the years doing things together, sharing, building the relationship The company's downsizing and our job's on the line.
Or our doctor tells us we have just a few months to live. Or our marriage is threatened by divorce.
Some crisis brings us to an awareness that what we're doing with our time and what we feel is deeply important don't match. Years ago, I was visiting with a young woman in the hospital who was only twenty-three years old and had two small children at home. She had just been told she had incurable cancer. As I held her hand and tried to think of something to say that might comfort her, she cried, "I would give anything just to go home and change a messy diaper! In the absence of such "wake-up calls," many of us never really confront the critical issues of life.
Instead of looking for deep chronic causes, we look for quick-fix Band-Aids and aspirin to treat the acute pain. Fortified by temporary relief, we get busier and busier doing "good" things and never even stop to ask ourselves if what we're doing really matters most. It reflects something of a "popcorn phenomenon," with the increasing heat and pressure of the culture creating a rapidly exploding body of literature and tools.
In making this survey, we read, digested, and boiled down the information to eight basic approaches to rime management. These range from the more traditional "efficiency"-oriented approaches such as the "Get Organized" Approach, the Warrior Approach, and the ABC or Prioritization Approach, to some of the newer approaches that are pushing traditional paradigms. These include the more Far Eastern "Go with the Flow" Approach, which encourages us to get in touch with the natural rhythms of life -- to connect with those "timeless" moments in time when the tick of the clock simply fades away in the joy of the moment.
They also include the Recovery Approach, which shows how such rime wasters as procrastination and ineffective delegation are often the result of deep psychological scripting, and how environmentally scripted "people pleasers" often overcommit and overwork out of fear of rejection and shame.
We've provided both a brief explanation of each of these approaches and a bibliography in Appendix B for those who are interested. But we generally find that most people relate more to what could be called the three "generations" of time management.
Each generation builds on the one before it and moves toward greater efficiency and control. First Generation. The first generation is based on "reminders.
This generation is characterized by simple notes and checklists. If you're in this generation, you carry these lists with you and refer to them so you don't forget to do things.
Hopefully, at the end of the day, you've accomplished many of the things that you set out to do and you can check them off your list. If those tasks are not accomplished, you put them on your list for tomorrow. Second Generation. The second generation is one of "planning and preparation. It's efficiency, personal responsibility, and achievement in goal setting, planning ahead, and scheduling future activities and events. If you're in this generation, you make appointments, write down commitments, identify deadlines, note where meetings will be held You may even keep this in some kind of computer or network.
Third Generation.
The third generation approach is "planning, prioritizing, and controlling. You've asked yourself, "What do I want?
First Things First
You prioritize your activities on a daily basis. This generation is characterized by a wide variety of planners and organizers -- electronic as well as paper-based -- with detailed forms for daily planning.
In some ways, these three generations of time management have brought usa long way toward increased effectiveness in our lives. Such things as efficiency, planning, prioritization, values clarification, and goal setting have made a significant positive difference. But, bottom-line, for most people -- even with the tremendous increase in interest and material -- the gap remains between what's deeply important to them and the way they spend their rime.
In many cases, it's exacerbated. These three generations describe a chronicle of my history in time management. I was raised in the Carmel, Pebble Beach area in California. The artistic, free-thinking, philosophical environment was certainly in generation one.
I would jot down, from time to time, things I didn't want to forget -- particularly golf tournaments, which were a big part of my life. Because I was also involved in ranches and quarter horses, there were certain seasons and other important things not to forget.
As I moved on, the need to get more done in less time, the demands of the many things I wanted to do, and the rich opportunities that were around drove me deeply into the second generation.
I read everything I could get my hands on in the area of time management. In fact, my business, for a period of time, was as a time management consultant. I would work with individuals to help them become more efficient, organize things better, learn how to handle the telephone and so forth.
Typically, alter observing and analyzing their activities for a day, I would make specific suggestions on things they could do to get more done in less time. As time went on, I found to my dismay that I wasn't really sure that I was helping. In fact, I began to wonder if I was just helping people fail faster. The problem wasn't how much they were getting done.
It was where they were trying to go, and what they were trying to accomplish. People wanted to know how they were doing, but I realized I couldn't tell them unless I knew what it was they were trying to do. This drove me into generation three. In fact, both Stephen and I were quite involved in some of the work that began this third generation and worked with some of the people who have been very influential in that field.
Our interest was in tying values to goals to help people do more that was congruent and in priority. At the time, it seemed like a clear path that needed to be pursued.
But over time, it became evident that there was a real difference between what people wanted and what they apparently needed in their lives. Many were achieving more and more goals As a result, I began to question some of the fundamental paradigms and the ways I had been thinking.
Join Kobo & start eReading today
I began to realize the answers weren't in these three generations of time management. They were at the fundamental paradigm level. They were in the very assumptions by which we determine and approach what we're trying to do.Covey's tested and validated time management tips, while retaining his core message.
Years ago, I was visiting with a young woman in the hospital who was only twenty-three years old and had two small children at home. But, bottom-line, for most people -- even with the tremendous increase in interest and material -- the gap remains between what's deeply important to them and the way they spend their rime. The faculty had to work through his administrative assistant, which was demeaning to many of them who were used to working with the person at the top.
Our agents will determine if the content reported is inappropriate or not based on the guidelines provided and will then take action where needed. You may be very efficient. These range from the more traditional "efficiency"-oriented approaches such as the "Get Organized" Approach, the Warrior Approach, and the ABC or Prioritization Approach, to some of the newer approaches that are pushing traditional paradigms.
>